Branch Manager

| NMLS #256029
Explore My Website
IF YOU'RE LOOKING AT GETTING PRE-QUALIFIED, OR JUST EDUCATING YOURSELF ON YOUR MORTGAGE OPTIONS, TAKE A PEEK AROUND!
Get To Know Jeff Morgan
WE ARE KNOWLEDGEABLE AND EXPERIENCED IN ALL UTAH LOAN OPTIONS AND PRODUCTS, AND WE'LL FIND THE RIGHT LOAN FOR YOUR UNIQUE SITUATION.
It is incredibly important to me that you have a great experience, so we've made superior customer service our highest priority at Team 101. We want you to feel confident that you have chosen to work with the best team in the industry, and we'll work hard to fulfill the commitments we make to you. As Branch Manager, my job is not only to help you obtain your home ownership goals, but also to make sure our team runs like a fine-tuned, well-oiled machine. We are knowledgeable and experienced in all loan options and products, and we'll find the right loan for your unique situation. As new construction experts, we know how to take your loan from start to finish with minimal stress. That's why so many builders have chosen Team 101 as their preferred lender. I believe in Team 101's philosophy of simplifying the mortgage process through superior knowledge and expertise. When you've got the right loan officer and team behind you, the process is not only easy, but also enjoyable!
Jeff has won numerous awards for high production, including Mortgage Executive Magazine's prestigious Top 1% of Mortgage Loan Originators Award for the past three years and Academy Mortgage's President's Club Award for the past four years. He earned his bachelor's degree in finance from the University of Phoenix in 2003. He grew up in Sandy, Utah and currently lives in South Jordan with his wife and two children. As an adrenaline junkie, he loves spending times outdoors, riding motocross, driving and collecting fast cars, and rock climbing.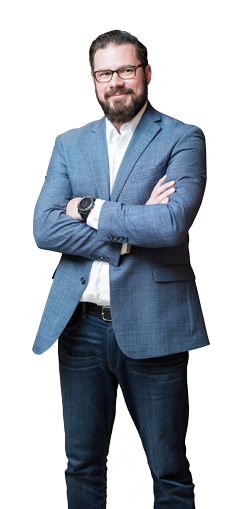 Calculate Your Mortgage
CALCULATE YOUR APPROXIMATE MONTHLY PAYMENT AND WHAT YOU CAN AFFORD.
Conventional Mortgage Calculator
Conventional mortgages are ideal for buyers with good credit and money to put down. They typically require a higher down payment, usually 5%–20%. They also have higher income and credit score requirements than government loans. Typical fixed-rate loans have a term of 30 or 15 years.
FHA Mortgage Calculator
With flexible qualification guidelines, FHA loans are particularly designed to benefit first-time homebuyers and buyers who don't have perfect credit or a lot of money to put down. FHA loan limits vary by county. Click here to see current limits and contact Academy to see if you qualify.
Affordability Calculator
Team 101's affordability calculator helps you to determine how much house you can afford. It takes into account your annual income, monthly debts, and specified mortgage rate to calculate a home purchase price that fits within your budget.
My Mortgage App
A TOOL TO SIMPLIFY THE HOME BUYING AND LENDING PROCESS. DOWNLOAD IT FOR FREE TODAY!
Calculate your mortgage payment with the most advanced mortgage calculators on the market

Scan your documents and submit them using your phone

Get updates on your loan throughout the process
Compatible with:
Jeff's Reviews
UNBIASED PAST CLIENT OPINIONS ABOUT JEFF MORGAN FROM AROUND THE WEB
Buyer Resources
SIMPLIFY THE MORTGAGE PROCESS WITH ACADEMY MORTGAGE TEAM 101'S HOMEBUYER RESOURCES
Contact Jeff right away and start on the path towards homeownership with Academy Mortgage Team 101!
Fill out the form below and we will reach out to you right away to schedule a no-cost consultation.

This is a secure website.
Your information is safe with us.

This is a secure website.
Your information is safe with us.
LET'S GET STARTED
I'm here to help answer your questions. The mortgage process can, but doesn't have to be, complicated. Use this form if you'd like to learn more about eligibility, rates, special programs, refi opportunities, or pretty much any other question that you can dream up…